Electrochemical Rectifier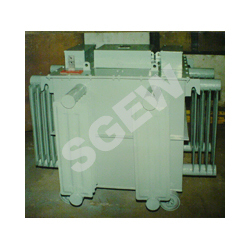 Electrochemical Rectifier
The Electrochemical Rectifier is an electrochemical rectifier. It is based on thin-layer electroplating and is used in both rectification ratio and the response time of the device. The thin-layer configuration helps in providing an enhanced mass transport with a fast response time in a two-terminal configuration. The Electrochemical Rectifier finds its usage in various industries. Further, they are available at lower price and can be availed from us in different specifications.
WE MAINLY DEAL IN SOUTH INDIA

"We are accepting local inquires mostly from South India."