Electro paint Rectifier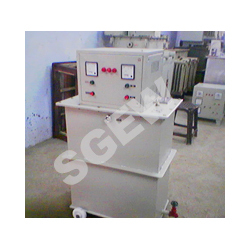 Electro paint Rectifier
The Electro painting Rectifier is used in painting process. It includes deployment of a charged particles efficiently for painting workpiece. They are made from high quality components that are obtained from trusted suppliers. This Electro painting Rectifier sprays paints in the form of powdered particles or atomized liquid. Further, these rectifiers finds their usage in various paint shops and automobile painting shops. They are available in various specifications or can be availed from us at lower price.
WE MAINLY DEAL IN SOUTH INDIA

"We are accepting local inquires mostly from South India."