Chlorinator Rectifier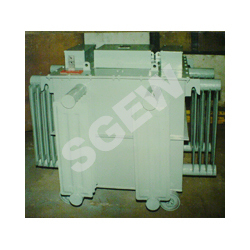 Chlorinator Rectifier
The Chlorinator Rectifier is used for chlorination a process that is used for adding chlorine to water as a method of water purification. This way the water is fit for human consumption. Chlorine is effective in preventing the spread of waterborne disease. These rectifiers are made utilizing high grade technology and modern machinery. The Chlorinator Rectifier finds their usage in various other applications such as effluent treatment, sewage treatment, salt chlorinators for swimming pools, chlorinators for fountains and water parks, etc.
Types of Chlorinator:
Sodium hypochlorite generator for ballast water in ships.
Sodium hypochlorite generators for rural application
Hypo generator for marine application
Hypogenerators for domestic application
Chlorine generators for power plants.
CL2 generators of off-shore flat forms.
Chlorine generators for ship.
"We are accepting local inquires mostly from South India."